Badeparadies Schwarzwald
your Black Forest Caribbean


Operations in the BADEPARADIES SCHWARZWALD will cease on Monday, March 16, 2020.
Dear guests and friends of the BADEPARADIES SCHWARZWALD,
In view of the current situation and the overall development of the coronavirus outbreak, the BADEPARADIES SCHWARZWALD has decided, in consultation with the competent authorities and based on the act of disposal of the town of Titisee-Neustadt and the district authority of Breisgau-Hochschwarzwald, to stop admitting guests to its establishment as of Monday 16 March 2020. Consequently, regular operations of the BADEPARADIES SCHWARZWALD will be interrupted from Sunday evening, 15 March at 10 p.m. until further notice.
This drastic and far-reaching decision was not easy for us. But considering our responsibility towards our visitors and employees and their families, we ultimately had no other choice. Health is our most precious good, and protecting it is a top priority. In addition, we would like to make our social contribution to the prompt containment of the outbreak and the resolution of this unusual crisis situation. I am sure you will understand this decision.
While the facility is closed, renovation work originally planned in spring will be carried out, so that our visitors can enjoy all the attractions and spaces to the fullest, as we will reopen.
Thank you very much for your understanding. Take care.
In the name of all the staff,
The direction
BADEPARADIES SCHWARZWALD
Opening hours
With regard to the pandemic caused by the corona virus, the guest business has been suspended until further notice in close consultation with the authorities. Thank you for your understanding.
Closed today
Palais Vital

Palmenoase

Galaxy Schwarzwald

Events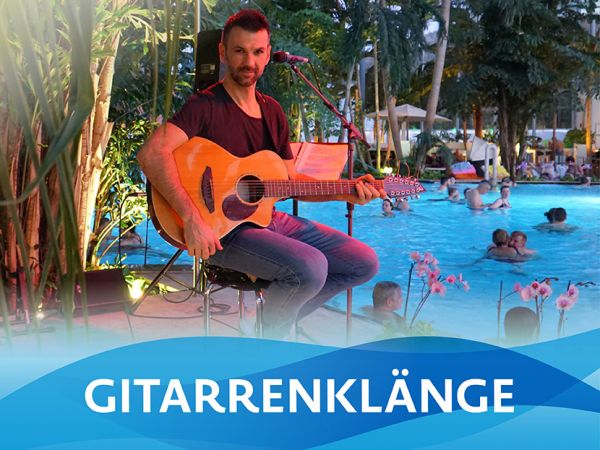 Guitar Tunes
From 31. January bis 24. April 2020
Enjoy the sweet sounds each last Friday of the month.
More on this subject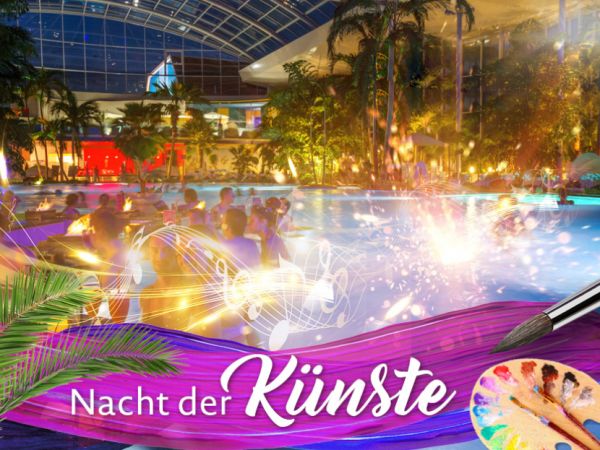 Essential figures of the BADEPARADIES SCHWARZWALD
"About us"
Our unique "paradise" lies right in the middle of the picturesque Black Forest region. Between Freiburg and Villingen-Schwenningen, just under the sumptuous Feldberg, the BADEPARADIES SCHWARZWALD carries you away in three enchanting world.
Let go, immerge yourself and feel good. 365 days a year, you can enjoy the advantages of "Black Forest" and "Caribbean" under one single roof. Choose fun & action in the GALAXY SCHWARZWALD and let some steam off with 25 water attractions. In the rest haven of the PALM OASIS, relax in the turquoise water, under uncountable palm trees. A fresh cocktail at the pool-bar ensures original holiday feeling. In the exclusive sauna-world PALAIS VITAL, a total amount of 12 themed saunas awaits all wellness-fans. In the whirlpool, the Vital Lagoon and the high-quality Mineral Pools, luxurious wellness moments await you !
The BADEPARADIES SCHWARZWALD belongs to the business group WUND, which is considered as the leading operator of thermal baths and bathing facilities in Germany. Josef Wund was its highly respected founder and visionary.