Galactic relaxation
Relaxation has to be part of your adventurous day. On numerous loungers and in comfortable calm-oasis, tank up new energy for the next slide-marathon.
On 880-m² wellness area, come and feel good together in the areas GALAXY RELAX and GALAXY GARDEN.
The GALAXY RELAX proposes soft loungers and comfortable alcoves. In the GALAXY GARDEN, wood-cabanas will offer and extraordinary relaxation time.. In big hammocks, enjoy the free view over the sky, while the little pirates go to sea aboard the playgound-boat "MsGalaxy".
Please note: The GALAXY RELAX is open only on crowded days.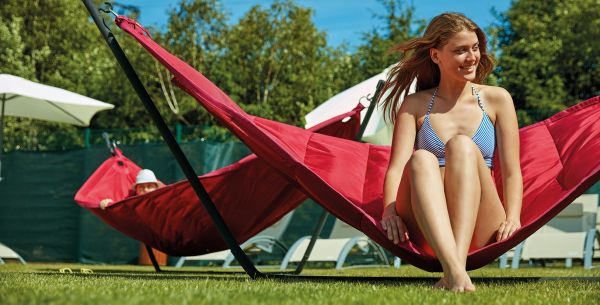 Opening hours
No age limit
Today
09:00 - 22:00 o'clock
Tomorrow
09:00 - 22:00 o'clock