Slide universe
On 23 high-tech slides, get down the hills on 1.2 kilometres. Through colourful pipes and steep bends, on soft rubber rings or you suit - limitless splashy water-fun. In the 3 levels, everyone will find his/her favourite slide.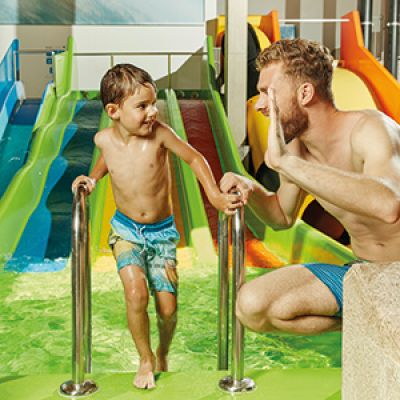 Family Level
The family level proposes a fun programme for little and bigger ones. Here, children from 0 to 12 years can experiences their first cool sliding experiences. Look forward to splashy water fun, funny bends and tremendous hills.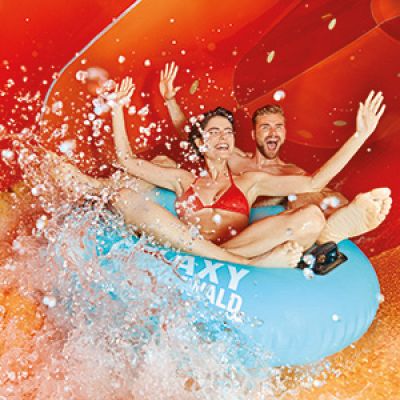 Action Level
Do you want some action? From 7 years, race down 6 mega-slides with boundless loads of fun. Juts with your suit, with a rubber ring or a mat - in this level, we guarantee family fun and unforgettable head-to-head race with friends.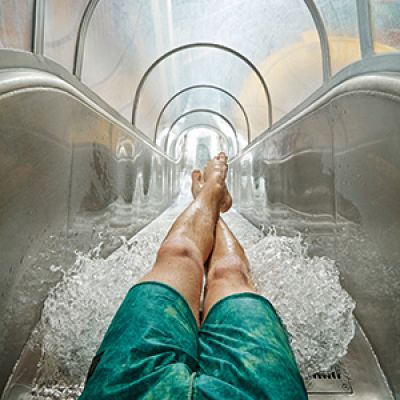 Extreme Level
The level for true heroes and daring adrenalin-fans. Are you ready for the ultimate kick? You will need all your courage. From 13 years, you can show your bravery with guaranteed fun. Unforgettable and fulfilling moments in perspective.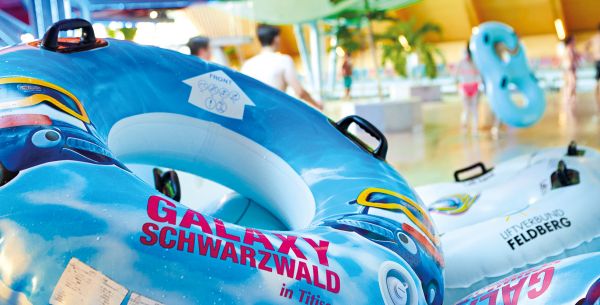 Opening hours
No age limit
Today
09:00 - 22:00 o'clock
Tomorrow
09:00 - 22:00 o'clock