Relaxation world for epicureans!
You need some holidays and are looking for rest? Then you are at the right place! Immerge yourself and feel well: in five "Mineral Pools" and in the "Blue Lagoon" with exotic pool-bar. Tank up new energy with the beneficial infrared warmth.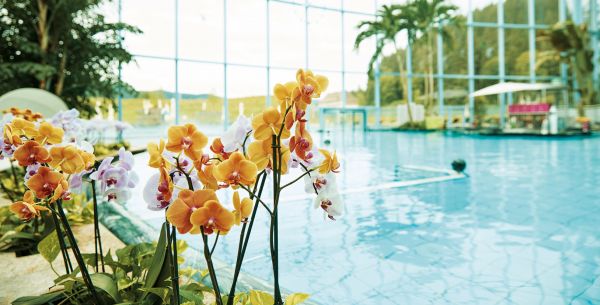 Opening hours
The Badeparadies Schwarzwald reopens from the 26th June. The admission is possible only with online-ticket. All information concerning the reopening is available here.
Access from 16 years, children up to 3 years incl
Open today
Day: 09:00 - 15:00 o'lock
Evening: 16:00 - 22:00 o'clock
Open tomorrow
Day: 09:00 - 15:00 o'lock
Evening: 16:00 - 22:00 o'clock