Relaxation world for epicureans!
You need some holidays and are looking for rest? Then you are at the right place! Immerge yourself and feel well: in five "Mineral Pools" and in the "Blue Lagoon" with exotic pool-bar. Tank up new energy with the beneficial infrared warmth.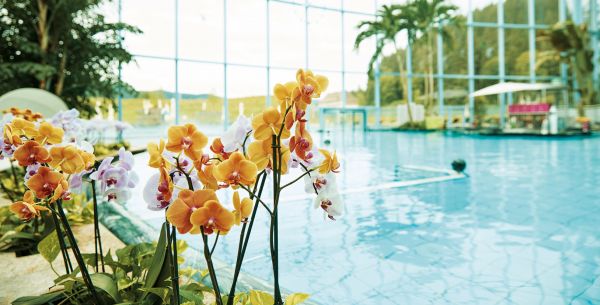 Opening hours
Admission is possible only with online ticket. All information concerning the reopening is available here.
Access from 16 years, children up to 3 years incl
Open today
Day: 09:00 - 15:00 o'lock
Evening: 16:00 - 22:00 o'clock
Open tomorrow
Day: 09:00 - 15:00 o'lock
Evening: 16:00 - 22:00 o'clock