Blue Lagoon
Surrounded by orchids and uncountable palm trees. Have a wonderful time in the 33° water at the heart of the PALM OASIS. Water jet lounges offer a beneficial massage and release muscular tensions. And a cocktail at the pool-bar will be the icing on the cake of your holiday feeling.
Timeout
It is essential to take a little timeout in your everyday life. The Blue Lagoon has everything you need for a water-wellness moment. Relax in the water jet lounges with view on the sky-panorama above the canopy. The neck showers and massage jets pamper your body with soft effervescence. The atmosphere is like a journey to the sea, the cocktails have the sweet taste of summer... Pure relaxation!
Events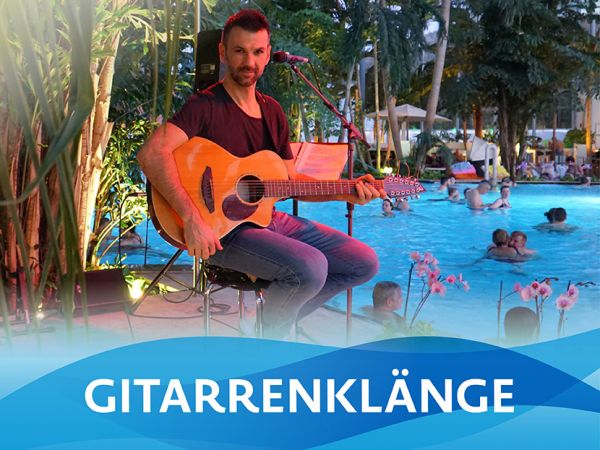 Guitar Tunes
From 31. January bis 24. April 2020
Enjoy the sweet sounds each last Friday of the month.
More on this subject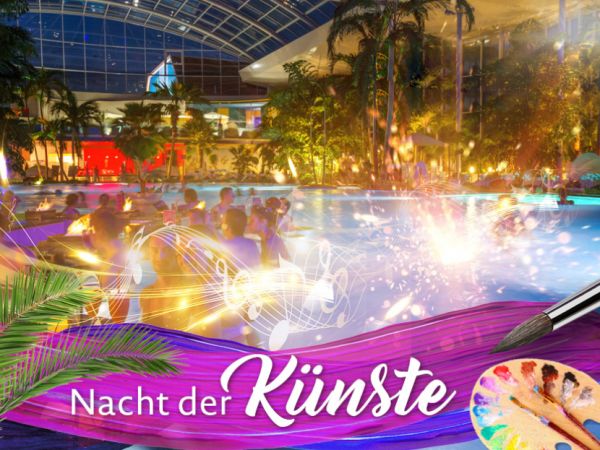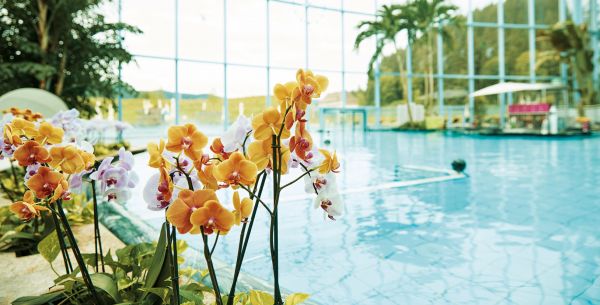 Opening hours
With regard to the pandemic caused by the corona virus, the guest business, in consultation with the authorities, will close from March 15, 2020 from 10:00 p.m. until probably mid April until further notice. Thank you for your understanding.
Access from 16 years, children up to 3 years incl
Closed today
Closed tomorrow