Children's birthday package
You would like to celebrate a galactic birthday with your friends ? Then come and visit us on your big day at GALAXY SCHWARZWALD. Experience pure sliding fun on 23 slides, feel like you were at the ocean in the wave pool "Crazy Surf" and taste the kids' menu in the Galaxy.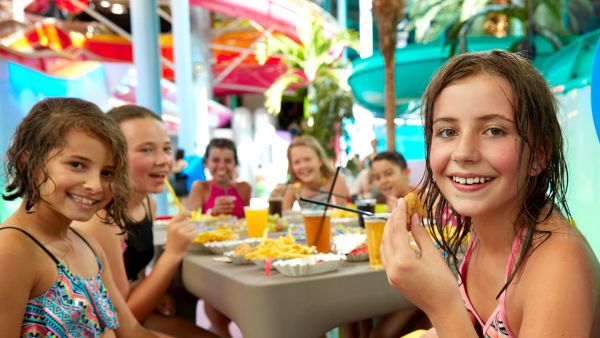 Along with some birthday fun, our unique children's birthday package includes:
Kids' menu in the Galaxy for the birthday child
Delicious cake with colourful SMARTIES®
Funny birthday crowns for all party guests
Galactic invitation cards as download
Four amazing birthday themes
Selection of themes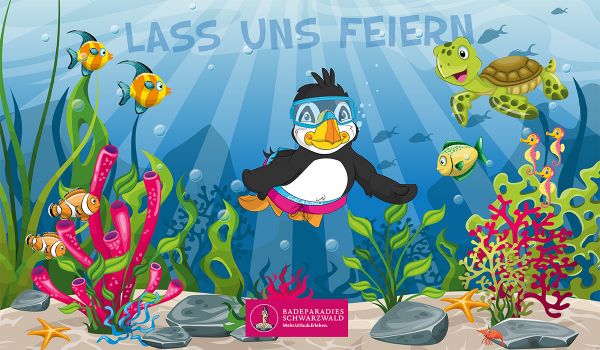 Fantastic underwater world
Dive in the underwater world with GALAXINO and meet his friends. Colourful corals, wonderful fishes and bubbling water - put on your diving goggles and take a deep breath.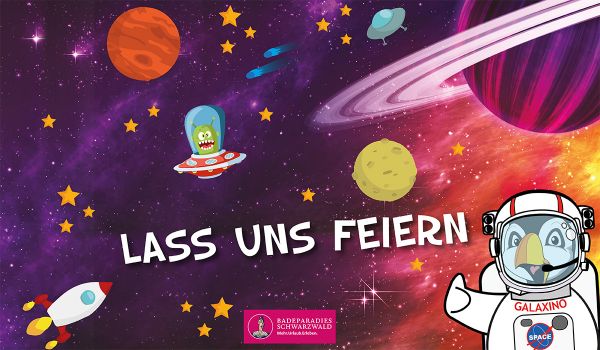 Trip through the galaxy
GALAXINO has put on his spacesuit, would you like to follow him for a trip through the galaxy? From Mars to Mercury straight to the slide universe. Take off now for the best birthday party between sky and earth.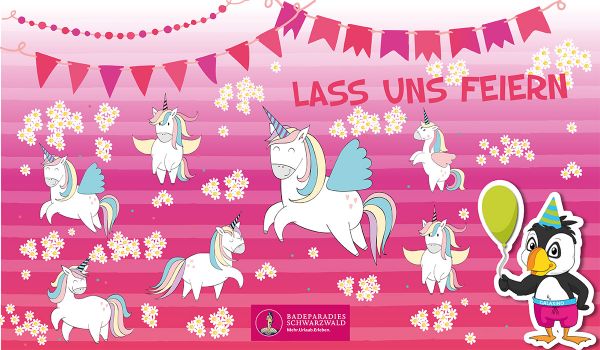 Fabulous unicorn party
Pink, plush, glitter - marvellous! Ar you a fan of those mythical creatures? Our sweet unicorns will turn your birthday into a pink-coloured highlight. A magical celebration.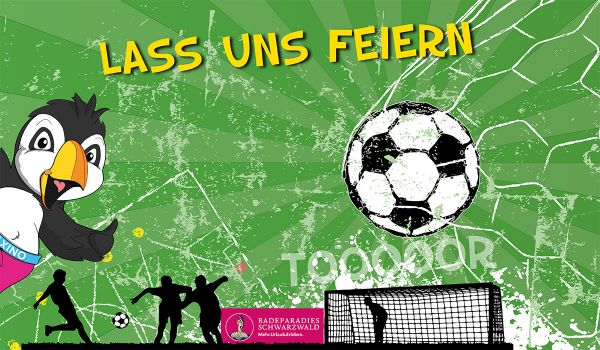 Cool football party
The ball has to land in the net, and you have to land in the slide universe right now! Here, you will experience the coolest party of the century. In sporty football style, celebrate in a world-cup like atmosphere.
Optional services:
Galaxy Challenges (game ideas for self-implementation incl. certificate and medals)
Little guest gift (colouring pencil case, card game, small candy and balloon)
Big guest gift (colouring pencil case, card game, coloured pencils, frisbee and small candy)
With the friendly support of: