Sauna Day
An extraordinary day at the heart of the WORLD OF SAUNAS.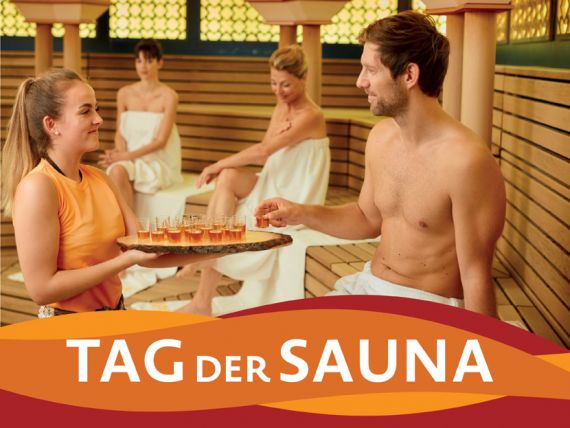 On the Day of Sauna, the textile-free SPA & sauna world PALAIS VITAL - authentic relaxation haven - will be the stage of an exclusive event.
Enjoy special themed steam treatments in the WORLD OF SAUNAS and the soft tunes of the talented guitarist Matthias Rapp.
Treat yourself with a high-level break.

Come and enjoy following highlights:
• Exclusive steam treatment programme
• Bath salts workshop
• Soft guitar music with Matthias Rapp
Exclusive steam treatments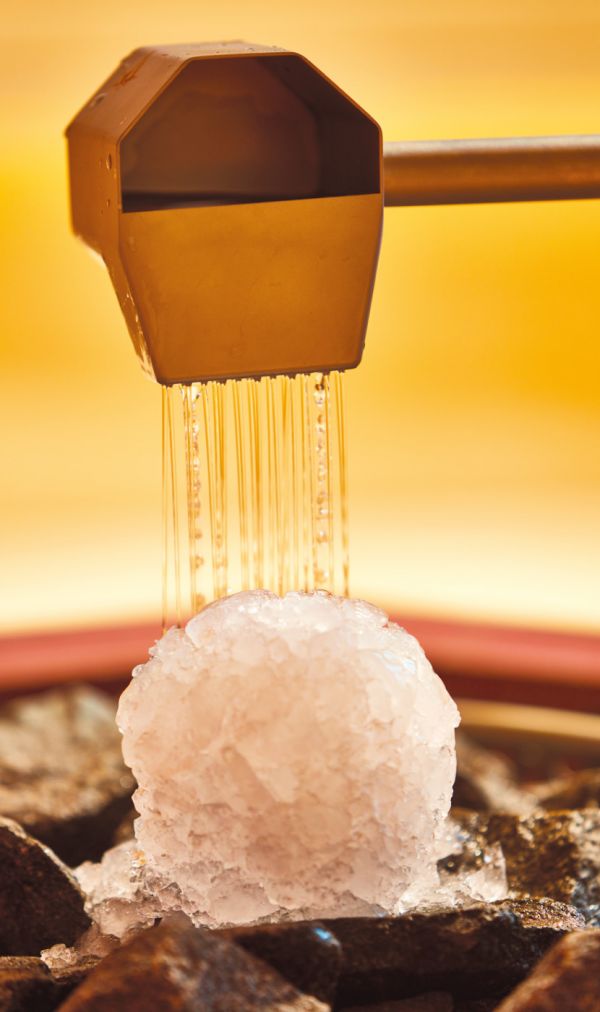 01.30 pm - 08.00 pm
PALAIS VITAL
Look forward to an exclusive steam treatment experience.

Honest Tea: Enjoy a steam treatment with homemade preparation, followed by refreshment with an "Honest Tea" drink (raspberry-basil).
Alhambra 01.30 pm | Birch sauna 06.50 pm
Selfmade: Experience the fabrication of a peeling salt live, and enjoy a care cure for your skin after the steam treatment.
Caribbean Dream 02.00 pm | Caribbean Dream 08.00 pm
Pure nature: After a steam treatment with genuine birch extract, a soft back massage with birch branches will pamper you in the middle of the fresh air of our Black-Forest.
Birch Sauna: 02.50 pm | Black Forest Chalet: 06.30 pm
Fire & Ice: Perfect harmony between two opposites. Have a good sweat at the heart of our volcano with fiery music, and enjoy a fresh and icy surprise of Nestlé Schöller afterwards.
Fire Sauna: 04.50 pm
Time travel: Come back to the origins of the sauna ceremony. The steam treament will be punctuated by entertaining sauna-facts and melodic background music.
Art Nouveau: 05.00 pm
Discover our other steam treatment highlights in our "daily programme".
Take-away creations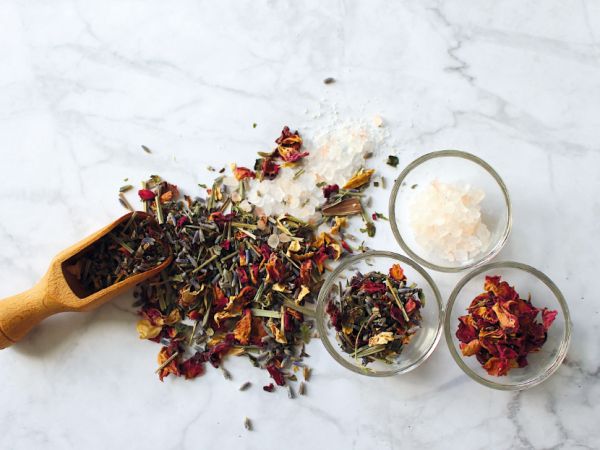 03.30 pm - 07.30 pm
PALAIS VITAL
This unique experience will turn into the perfect souvenir of a well-being journey.
Create your own bath salt! Select your favourite ingredients, and create a well-being moment to take-away. It can also be a perfect gift for your dearest.
(Subject to availability.)
Soft strings and smoky voice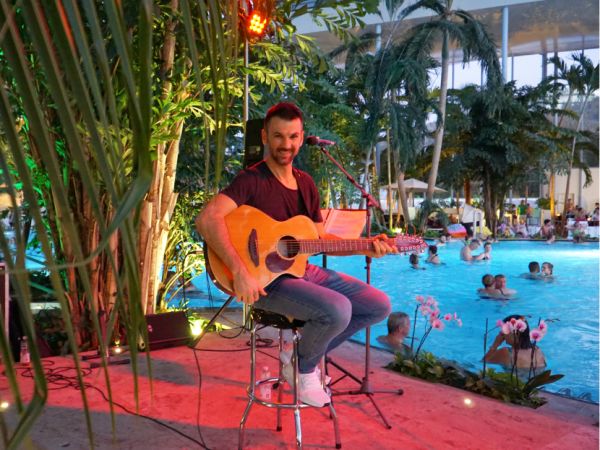 05.30 pm | 07.00 pm | 08.00 pm
PALAIS VITAL
Authentic and without falderal. When Matthias Rapp hits the strings of his guitar and his smoky voice lets the first notes out, the audience is already conquered. He lives his music freely and spontaneously, rehearses his songs without score, only by hearing and feeling. Make yourself at ease at the pool bar or on the water jet lounges, and listen to those soft sounds.