Swiss National Day
A concert with more than 50 instruments let Switzerland resonate at the heart of the "paradise".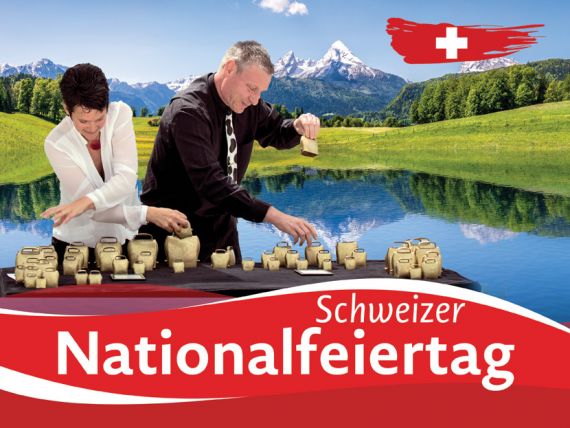 On 1st August, we will celebrate the National Day of our Swiss neighbours with a big "ringing". Anita & Maik will enthral you with an unusual musical performance. In addition, a themed steam treatment programme will await you in the PALAIS VITAL.
Following highlights await you:
Bell concert with Anita & Maik
Themed steam treatment programme in the PALAIS VITAL
Culinary highlights
Bell concert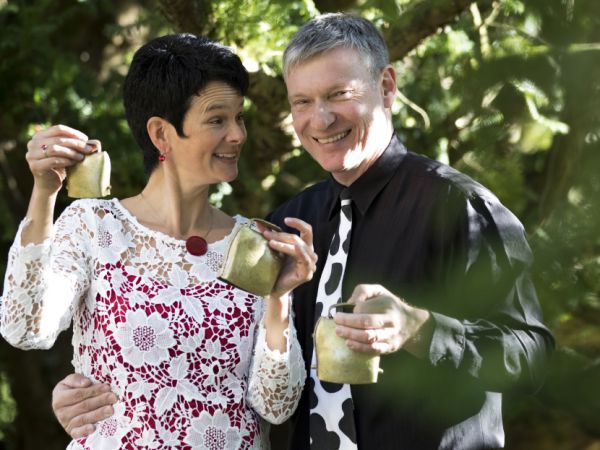 03.00 pm | 05.00 pm | 07.00 pm (PALM OASIS) 06.00 pm (special steam treatment in the PALAIS VITAL)
PALM OASIS and PALAIS VITAL
The happy grazing cows in the Swiss mountains hardly care about the musicality of their bells Bells as instruments? The sound captivates and fascinates both players and listeners. When Anita & Maik let over 50 musical bells ring, precision and dexterity are required. The eyes can hardly follow the nimble hands - a virtuoso bell dance!